Overview

Fallen arches, also called flat feet or pes planus, is a condition in which the entire bottom of the foot touches the ground when a person is standing. A normal foot has an arch between the heel and the ball of the foot. Fallen arches are typically an acquired condition, though flat feet may be present from childhood if the arch never developed in the first place. In some cases, usually those in which the arch never developed, flat feet are not a cause for concern. If they develop in adulthood, however, causing a rigid flat foot, the condition is usually accompanied by pain and can cause serious health issues.

Causes

A Rigid Flat Foot may be congenital, where the arch never develops when growing. A Rigid Flat Foot can also be acquired due to disease processes involving inflammatory arthritis, neurological conditions such as Charcot neuro-arthropathy or trauma. A Flexible Flat Foot (fallen arches) may also be congenital where excessive pronation occurs for shock absorption. In some cases this condition may be the result of neurological disease or injury involving muscle weakness, hyper-mobile joints or ligament laxity. These conditions may allow for excessive pronation causing the arch to fall when weight bearing or during activity. Both of these foot types can result in posture mal-alignment involving the lower back, hips, knees and feet which may result in pain in those areas.

Symptoms

The primary symptom of flatfeet is the absence of an arch upon standing. Additional signs of flatfeet include the following. Foot pain. Pain or weakness in the lower legs. Pain or swelling on the inside of the ankle. Uneven shoe wear. While most cases of flatfeet do not cause problems, complications can sometimes occur. Complications include the following, bunions and calluses, inability to walk or run normally, inflammation and pain in the bottom of the foot (plantar fasciitis), tendonitis in the Achilles heel and other ligaments, pain in the ankles, knees, and hips due to improper alignment, shin splints, stress fractures in the lower legs.

Diagnosis

Diagnosis of flat feet or fallen arches can be made by your health practitioner and is based on the following. Clinical assessment involving visual gait assessment, as well as biomechanical assessment. A detailed family and medical history. A pain history assessment determining the location of painful symptoms. Physical palpation of the feet and painful areas. Imaging such as MRI or x-ray can be used by your practitioner to assist in the diagnosis.

arch supports for high archesNon Surgical Treatment

Treatment of flat feet may be appropriate if there is associated foot or lower leg pain, or if the condition affects the knees or the lower back. Treatment may include using Orthoses such as an arch support, foot gymnastics or other exercises as recommended by a podiatrist/orthotist or physical therapist. In cases of severe flat feet, orthoses should be used through a gradual process to lessen discomfort. Over several weeks, slightly more material is added to the orthosis to raise the arch. These small changes allow the foot structure to adjust gradually, as well as giving the patient time to acclimatise to the sensation of wearing orthoses. Once prescribed, orthoses are generally worn for the rest of the patient's life. In some cases, surgery can provide lasting relief, and even create an arch where none existed before; it should be considered a last resort, as it is usually very time consuming and costly.

Surgical Treatment

A combination of surgical procedures can be used to reconstruct the flatfoot. Generally, these procedures can be separated into those that correct deformities of the bones and those that repair ligaments and tendons. Your orthopaedic surgeon will choose the proper combination of procedures for your foot. Surgery of the foot can be performed under regional anesthesia, which is numbing the foot and ankle with a nerve or spinal block, or general anesthesia, which may require a breathing tube. A nerve block is often placed behind the knee to reduce pain after surgery.
Powered by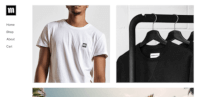 Create your own unique website with customizable templates.